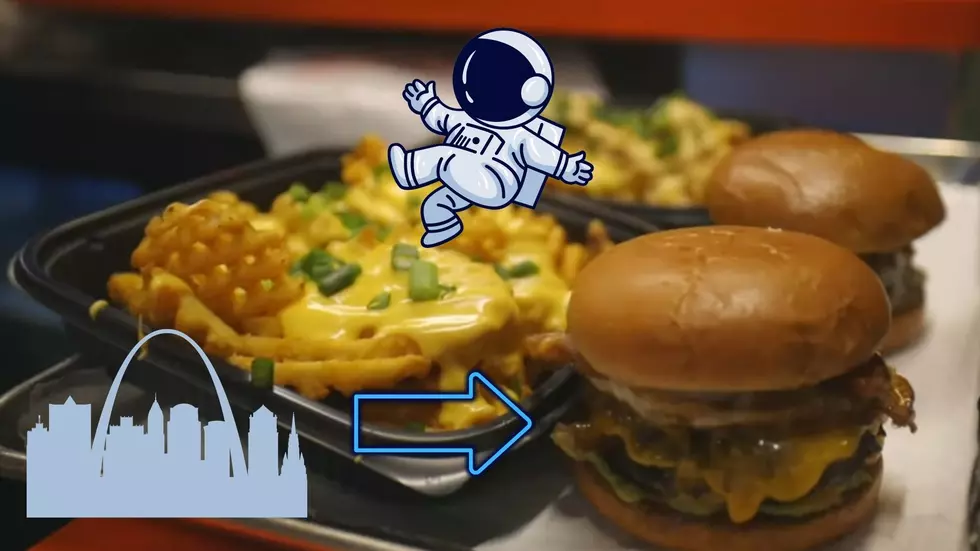 This New St. Louis Burger Place is Out of this World – Literally
Urban Eats via YouTube/Canva
I can't prove it, but I'm pretty sure that I have a good burger radar. I say this because almost by accident I found a new St. Louis burger place and it's out of this world and thanks to their name, I can say that literally.
One of the more fun local YouTube channels for food is Urban Eats. This guy recently visited a new burger place in St. Louis called Intergalactic Burgers, hence the out of this world reference. Here's what he said about his visit there:
I chose the Big Bang Burger and the Planetary Waffle Fries with Green Onions & Cheese Sauce The Big Bang Burger is an explosion of cheddar cheese, guac, bacon, fried egg, and red hot aioli. I must say this is a great tasting burger. Would I put this burger up against some of the burgers in St. Louis???? YES!!!
I was pretty skeptical about the best burger in St. Louis claim since there are some real heavyweight epic eats in the big city, but look at this pic from his video.
The "Planetary Waffle Fries" look impressive, too.
The Yelp reviews for Intergalactic seem to be very favorable so far which is saying something considering how Yelp reviewers can be. They're located in the City Foundry in St. Louis which is mid-town not far from St. Louis University. My guess is the university crowd all by itself will keep this place busy.
If you're looking for some burger road trip motivation, that Big Bang Burger with pepper jack cheese seems like a good target. Astronaut-approved?
The Most Romantic Place in Missouri Has an Lovely Indoor Outhouse