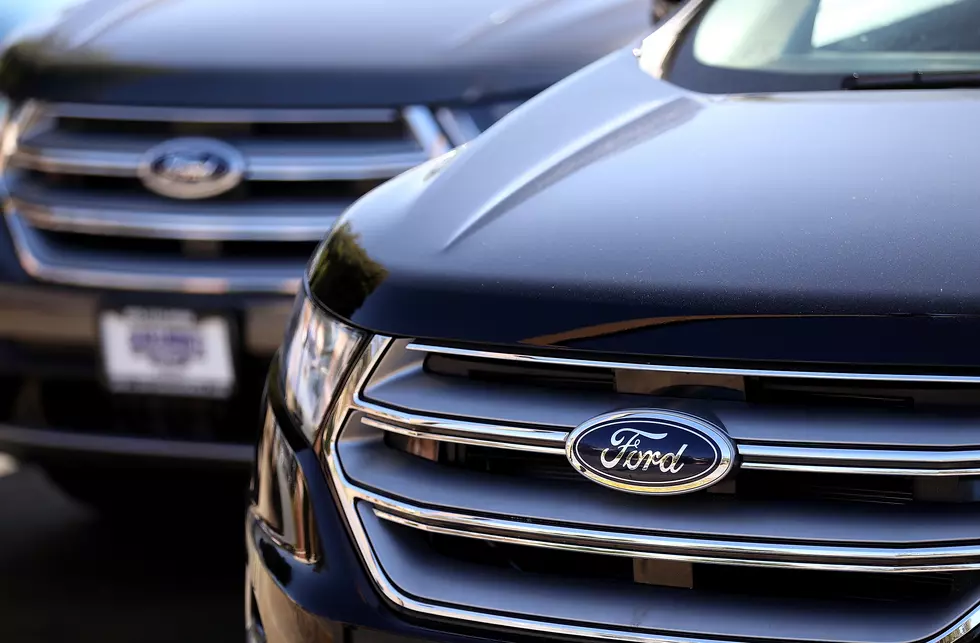 Ford Recalls Nearly 500,000 SUVs Due to Potential Brake Failure
Getty Images
The Ford Motor Company is recalling nearly half a million vehicles in the U.S. after discovering an issue with the brake lines that could cause a leak affecting your ability to stop.
According to the company's statement, the recall applies to 2015-2018 Ford Edge vehicles that were built at their Oakville Assembly Plant in Ontario, Canada from June 25, 2014 to Dec. 21, 2017, as well as 2016-2018 Lincoln MKX vehicles built at the same location between Nov. 11, 2014 and Dec. 21, 2017. The issue centers round "front brake jounce hoses that could rupture" causing brake fluid to leak. Brake fluid is an integral part of any vehicle's braking system. Think of it like the blood to system's heart. If there's no blood, the heart stops working. In this case, if there's no fluid, the brakes stop working like they're supposed to. That of course could result in an accident.
The good news at this point in time is that Ford is "not aware of any reports of accident or injury related" to the issue.
If you or someone you know has one of the vehicles under the recall, Ford suggests you make an appointment with a Ford dealership to have those hoses replaced with new ones that have a "revised braid material."
Enter your number to get our free mobile app
See The All New 2021 Ford Mustang Mach-E