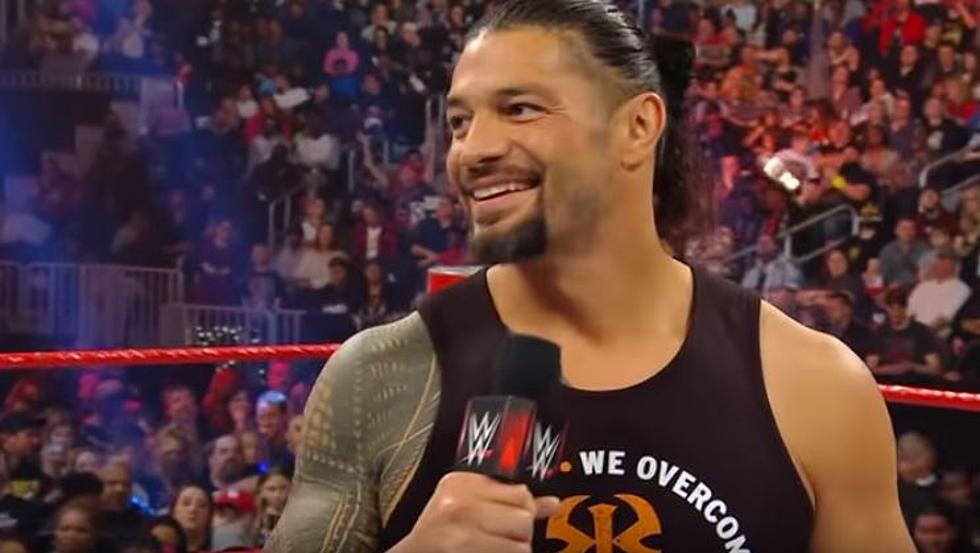 Roman Reigns Announces His Leukemia Is In Remission
YouTube
WWE Monday Night Raw got off to an emotional start with Roman Reigns returning to give an update on his battle with Leukemia. In October 2018, Roman (real name Joe Anoaʻi) announced that for the past eleven years, he has been living with leukemia. He has been in remission, but it has returned. Therefore, he has decided to relinquish the WWE Universal Championship to return home to fight this disease.Roman also said that this was by no means a retirement speech. He said that he had beaten leukemia once, and he will do it again.
Say what you will about wrestling. Call it fake or scripted, but this was real.  It doesn't matter what you think about it, this was the most revealing and emotional things that I have ever seen in the WWE. Roman has been off of WWE Television until last night when he opened the show to give the WWE Universe an update on his battle with Leukemia.
Roman came out to the biggest cheer that he has ever gotten (and rightfully so). You can see how humbled he was by the crowd's reaction as he made his way to the ring. After thanking the WWE Universe for their outpouring of prayers, love, and support during his battle with Leukemia, he then proceeded to give a HUGE update. Roman announced that he is officially in remission and that he is BACK!
Roman Reigns has proven that he is tough in the ring. You can boo him or you can cheer him, but either way, you have to respect the guy. I'm a grown man, but I would be lying if I said that I didn't tear up while Roman made this announcement. What a triumphant return!
Now there are a couple of questions that remain to be answered. Since he said that he is back, when will he wrestle again? WrestleMania? Also, since WWE announced WWE Live is coming to the Ford Center in May, will Roman Reigns be a part of that show?
Only time will tell.However, I am beyond happy over the news that Roman is in remission. He also mentioned that he has been given a platform to now raise awareness and help find a cure for Leukemia. He went further into his story earlier today on Good Morning America. You can see his interview below: