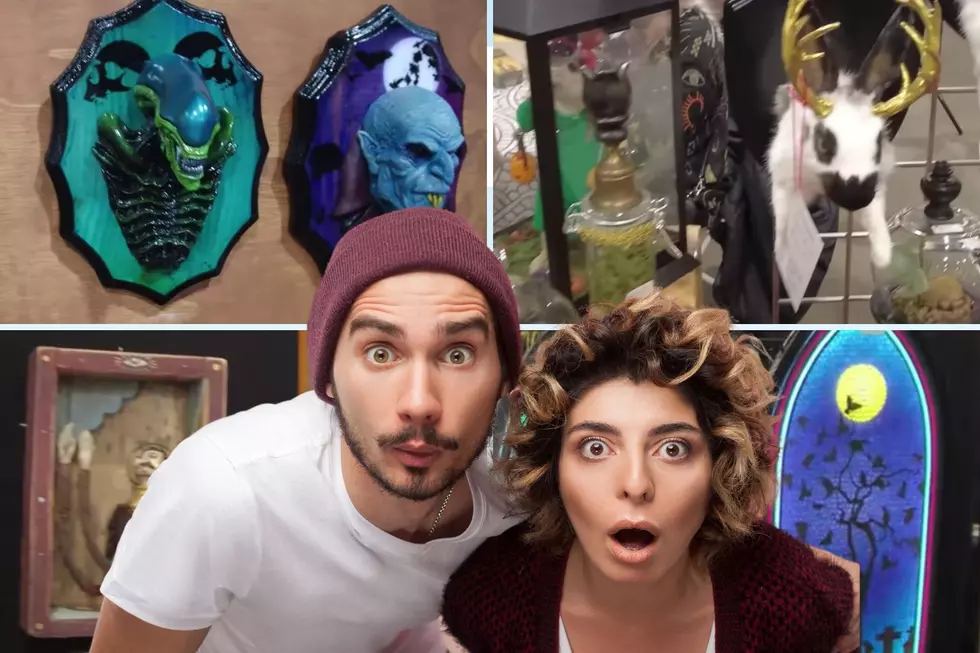 Louisville, Kentucky Hosting First Time Ever Incredible Oddities and Curiosities Expo
Big Red Journeys/YouTube
Do you have an open mind when it comes to the bizarre? If you are like me, you are at least curious about new things. I love to experience things I have never seen or done before.
Louisville is holding something very unique. It's a one-of-a-kind event that travelers around the country. The 2023 Oddities and Curiosities Expo is an awesome event that promises to be like nothing you've ever seen before.
What is the Oddities and Curiosities Expo?
According to the Louisville Oddities and Curiosities Expo Facebook event page,
The Oddities & Curiosities Expo showcases hand-selected vendors, dealers, artists, and small businesses with all things weird. You'll find items such as taxidermy, preserved specimens, original artwork, horror/Halloween-inspired pieces, antiques, handcrafted oddities, quack medical devices, creepy clothing, odd jewelry, skulls/bones, funeral collectibles & much more. We truly have something weird for everyone at our shows.
...a safe place for anyone to come and discover new artists, meet new friends, and be surrounded by an amazing community of like-minded people. We pride ourselves in being a completely "DIY" run show from start to finish. We find so much joy in being able to provide a place where you can feel at home surrounded by others that share the same interests.
We are the first and original traveling event exclusively showcasing oddities vendors and dark artists in the country.
If you are into the odd, strange, dark, weird, and unique, make a plan to attend this event.
For Lovers of the Strange, Unusual & Bizarre...
DATE: Saturday, February 4th, 2023
TIME: 10 AM - 6 PM
LOCATION: Kentucky Exposition Center - South Wing A
ENTRY COST: $10 advance / $15 day of
Kids 12 and under are free (no ticket needed)
To give you a really good idea of what you will see, here is a look at the expo that was held last year in San Diego, CA.
Celebs Share Their Personal Paranormal Stories