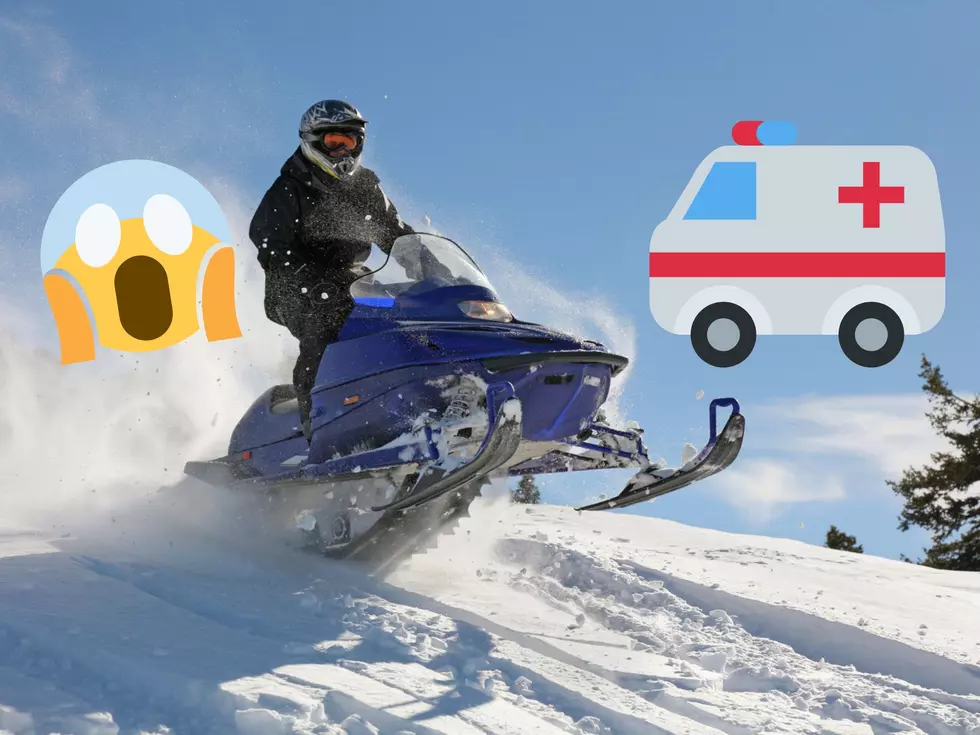 Lucky Illinois Woman Survives Freak Accident while Snowmobiling
Illinois Woman Survives Shocking Snowmobile Accident
Snowmobiling is an exciting winter activity in Illinois but it can be really dangerous too.
The Thrill Of Snowmobiling In Illinois During The Winter
One of the great things about living in Illinois is we get to experience all four seasons. I know winter can be grueling at times but there are also so many fun activities to participate in. One of the most popular ones is snowmobiling. There are plenty of killer trails to conquer. It's quite the rush too because there are dangerous elements involved too. I've gone a couple of times and had a blast.
Shocking Snowmobile Accident In Illinois
Over the weekend, an Illinois woman was out enjoying a nighttime snowmobile ride in the Caledonia area. She was driving the trail through a wooded area when all of a sudden she experienced a freak accident. She was impaled by a tree branch. Thank goodness, she wasn't out alone. One of her friends was able to call for help.
RELATED: Small Wisconsin Town Is Birthplace Of The Snowmobile
She wasn't far off the highway but the trail was way too rugged for a normal emergency truck. The fire department had to bring out a special all-terrain vehicle to rescue her. When they reached the woman, they discovered her injuries weren't life-threatening. She was very lucky. It could have easily been much worse. She was treated at the local hospital and released. An investigation determined that alcohol and speed weren't the cause of the accident.
10 of the Best Road Trips to Take When You Need to Escape Illinois This Winter