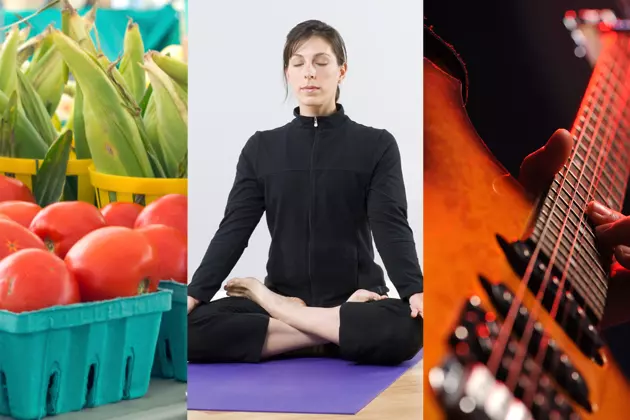 Celebrate Earth Day on Franklin with a Day Full of Free Activities for the Whole Family
(Thinkstock)
The Franklin Street Events Association will do it up big on Saturday to celebrate Earth Day with a full day of fun, and free, activities the whole family can enjoy.
The day begins with the annual "Color Me Fun Run" 5K at 9 a.m. The run is open to adults and children, and features participants getting doused in a multitude of colored corn starch as they run, or walk the course. Check in begins at 7:30 a.m. in the lawn of the West Branch Library. Entry fee is $30 for adults and $10 for children and includes an event t-shirt to wear during the race.
But that's just the beginning. Stick around after the race and enjoy a yoga session at 10 a.m. led by Mark Goltiao from Evansville Power Yoga. The session is open to all ages and skill levels.
Live Bluegrass music will also begin at 10 a.m. and will happen throughout the day as you stroll through the locally produced goods at the Franklin Street Bazaar in the lawn of the West Branch Library.