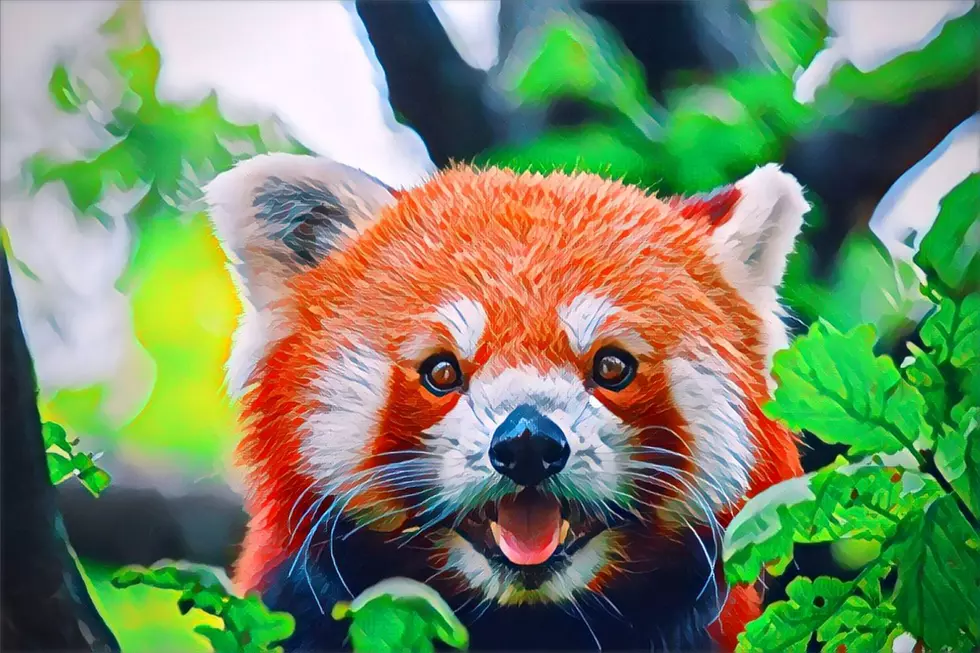 Where Can You Find Red Pandas in Southern Indiana?
CANVA
So, every year, we consult our magic 8 ball called "the internet" about things that people have been searching for in the area. We want to make sure that you have all the information you need right at your fingertips. One of the things that people searched for A LOT in 2022 was "Where to Find Red Pandas in the Evansville area." My guess is that they watched Turning Red and had to see some cuteness for themselves.
Luckily, we have some red pandas for your viewing pleasure right here in the tri-state!
Red Pandas have been a favorite of mine since I was in grade school. They're incredibly adorable, it is too bad I can't have one as a pet, they look like fluffy stuffed animals. Here is where you can visit some Red Pandas locally!
Red Pandas at the Mesker Park Zoo & Botanic Gardens
You don't have to leave the tristate to encounter these incredibly adorable creatures. Mesker Park Zoo in Evansville Indiana is home to some of these little guys. Located in the discovery center, you will be able to enjoy an up-close visit with some of the zoo's cutest inhabitants. Visit the zoo's website to print off a map to help you navigate once you arrive. Ticket prices are currently $9 for adults, $8 for children ages 3-12, and children 2 and under are free. These prices are the winter admission and will go through February.
Red Pandas were a trending topic in western Kentucky in 2022, and I'm sure you can see why. The cute factor for these little fellas is sky-high and sure to give everyone a mood boost! Which who doesn't need their spirits lifted this time of year anyways? Winter seasonal depression be-gone!
There are so many things to discover at the zoo, so while there don't forget the amazing opportunity to visit with animals that otherwise you wouldn't be able to see unless you did some globetrotting. Within the 45- acre zoo there is much to see, including creature encounters in global-specific regions within the zoo. Such as visiting Rupert the Rhino in the Asia area along with tigers, and encountering animals native to the African wilds in the African Panorama exhibit. In the Amazonia exhibit, there is an expansive 20,000 square feet in a greenhouse-like building to visit animals that are native to the tropical environment of South America.
There are so many things to enjoy, so keep an eye on the forecast, and plan a wintertime visit to the zoo!
The Mesker Park zoo is Located at 1545 Mesker Park Drive
Evansville, IN 47720.
10 Actors Who Adopted Animals From Movie And Sets
LOOK: 30 fascinating facts about sleep in the animal kingdom