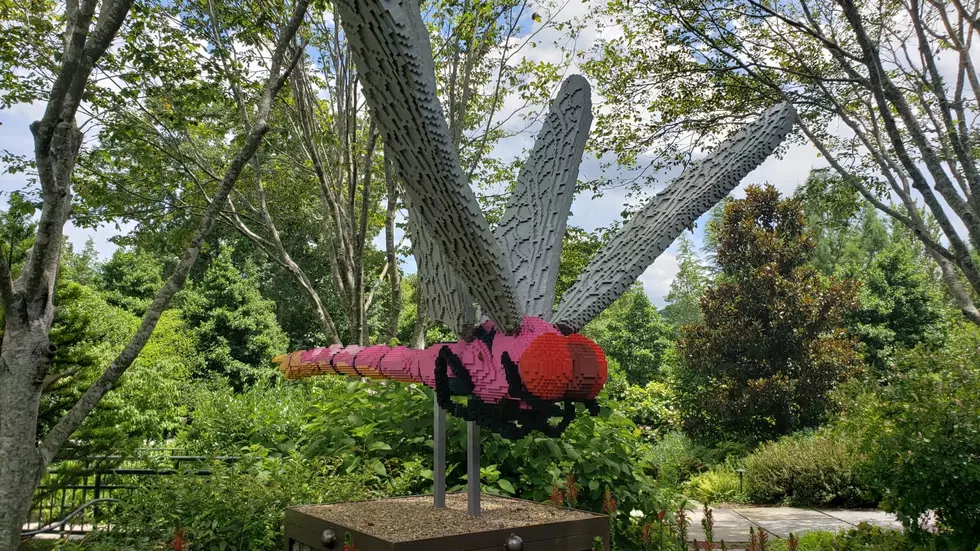 Artists Recreates Nature With Nearly 500k Legos Displayed At Asheville Arboretum
Photo: Kat Mykals
During a recent visit to Asheville, North Carolina we took a tour of the Asheville Arboretum. There we found not only acres of flora, a breathtaking bonsai exhibit and miles of trails all accessible for a minimal fee of $16 for parking but also an incredible display of artwork created by artist Sean Kenney and made up entirely of Lego bricks. The exhibit, known as Nature Connects: Art with LEGO Bricks features 16 sculptures created entirely of Legos - nearly 500,000 of them! According to the arboretum,
...this family-friendly exhibit draws inspiration from the living world and combines art, play and science to create an inspiring intersection of education, entertainment and the environment. New sculptures include a five-foot tall colorful peacock, giant dragonfly, bonsai tree and more!
There is no additional charge to view the exhibit aside from the $16 per vehicle for parking that I mentioned earlier. The exhibit will be on display through November 1, 2020. Asheville is full of art and beauty and is only about a 6 hour drive from the Tristate. See some of the sculptures in the photos below.
Enter your number to get our free mobile app
Lego Sculpture Exhibit By Artist Sean Kenney At The Asheville Arboretum
Incredible Street Art In Asheville, North Carolina