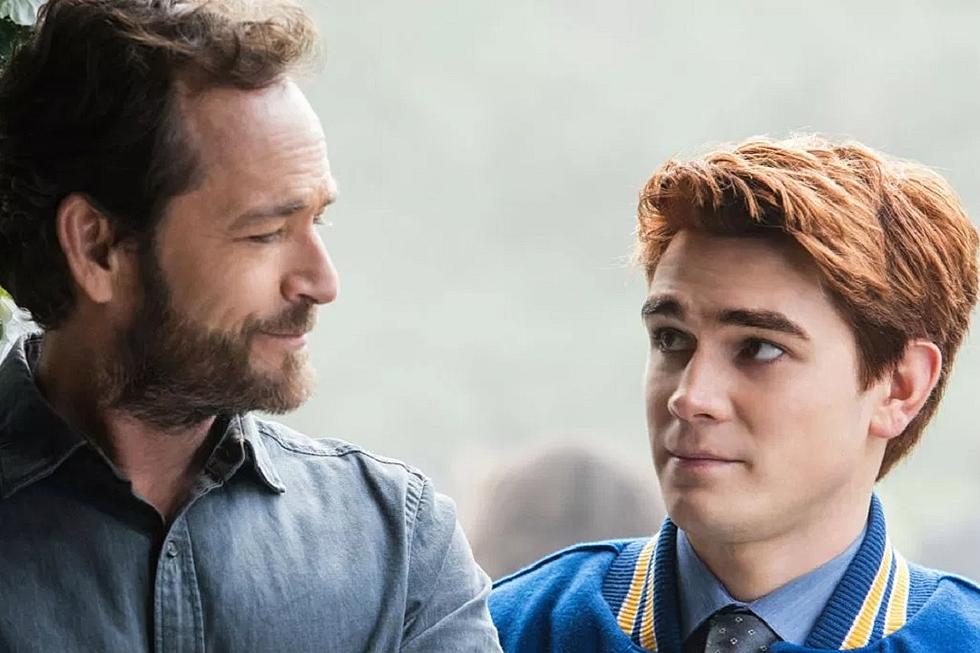 10 Things You Probably Didn't Know About Luke Perry
Courtesy of The CW
1. He has 2 children,  21 year old Jack and Sophie, who's 18.
2. After auditioning for roles, and being turned away 216 times, Luke landed his first gig on the Soap Opera, Loving.
3.  He really did know the construction biz! His stepfather worked construction, and right before he was cast in 90210, Luke was laying asphalt for parking lots.
4. Luke caused a riot in a mall back in 2001. Teenage girls were losing their minds and started breaking things! He had to be snuck out in a laundry bin
5. He owned a doll in his likeness, and kept it in his daughter's closet. I have the same doll!
6. He was a GAP model in 1992.
7. Fox didn't want the character 'Dylan McKay' to continue on 90210, but series creator Aaron Spelling decided to keep him.
8. At one time, he had 3 pet pigs.
9. Luke delivered water an supplies to victims of the Nashville, TN floods in 2010.
10. His son, Jake is a Professional Wrestler!
When asked about the best part of being a celebrity, Luke said he loves using his platform to promote causes.