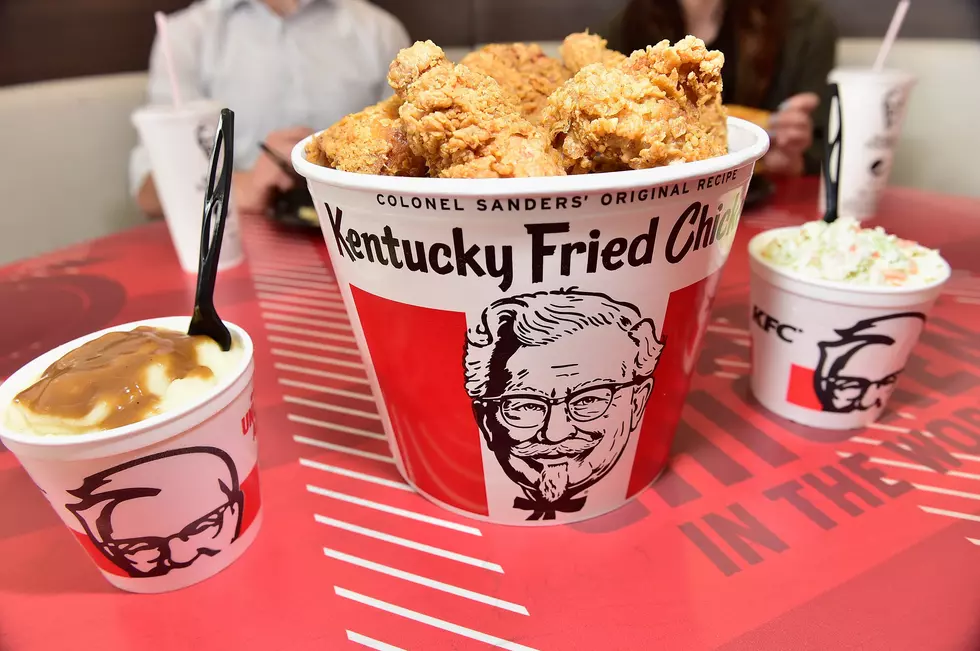 KFC is Testing Plant-Based Fried Chicken
Moses Robinson/Getty Images for KFC
Well, it's happening and it's happening to fried chicken. Plant-based meat substitutes are popping up everywhere and this is the line I didn't think would get crossed (no pun intended, the chicken crossing the road?) just yet. 
KFC is testing plant-based "fried chicken" in Atlanta beginning this week at one restaurant near Sun Trust Park. It's being touted as "Beyond Fried Chicken" as the Beyond Meat company is behind the new protein product. They are adding chicken to their line which already includes, ground beef, burgers, and sausage. Soy is a common protein substitute ingredient, which reminds me, who remembers the soy burgers we had in school? They were quite good.
If you have tried the Impossible Whopper at Burger King, which I admit, it's really good, then you are already familiar with what could be the future of the fast-food joint. Beyond Meat products are available in stores, you just have to look.
But fried chicken? I assume the breading will still be in the vein of what KFC has given us over the years. Did anyone ever crack the "eleven herbs and spices" secret recipe? Before you think it's pieces of chicken like you would normally order, think again. The "Beyond Fried Chicken" will be in two forms: nuggets and boneless wings.
I say bring on the dipping sauces. And the mashed potatoes and gravy, and the biscuits.