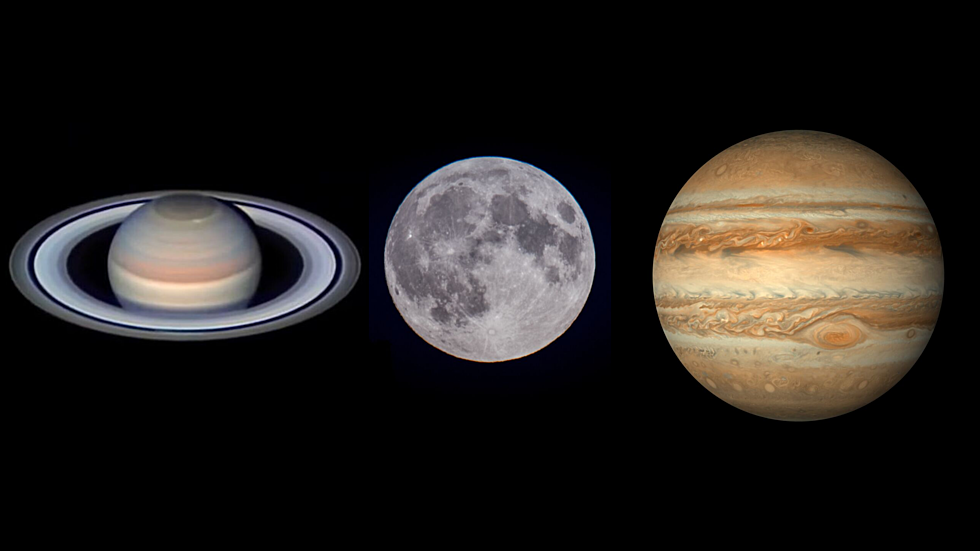 Jupiter, Saturn, and Moon To Line Up In The Night Sky This Weekend
Getty Images/YouTube
For three nights, beginning this Friday, you will notice a pretty cool sight in the night sky.
If you look at the Moon between Friday and Sunday, you will notice that is aligned with two stars. These are just any stars in the sky, they are actually Jupiter and Saturn.
On the 9th, the moon will appear just above and to the left of Jupiter while Saturn is farther to the left. The next night, the moon will have moved to the left and be nearly equidistant between the two planets. On the 11th, the moon will be just to the right of Saturn.
Thinking of planning a date night this weekend? Take that special someone star gazing. I'm sure you could impress them by showing the moon aligned with Saturn and Jupiter. Even better, take a look at it through a telescope. You will be able to see Saturn's rings. It's a pretty cool sight, one that you won't forget!