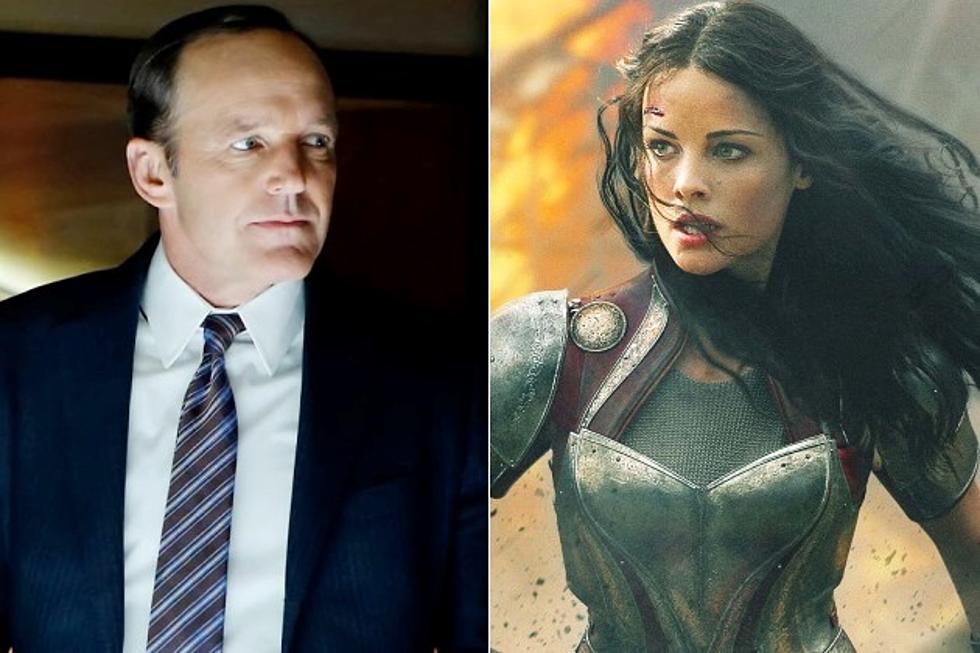 Marvel's 'Agents of S.H.I.E.L.D.': Jaimie Alexander's Lady Sif to Appear!
ABC / Marvel
Marvel's critically debated 'Agents of S.H.I.E.L.D.' earned itself a bit of movie credit in only the second episode, sneaking in a cameo for Samuel L. Jackson's Nick Fury, but at long last our first true movie superhero has arrived. Lady Sif herself (and a personal favorite), Jaimie Alexander, will drop by the 'Agents of S.H.I.E.L.D.' in an upcoming episode!
Marvel announced the news themselves through the ongoing Television Critics Association press tour panel on Friday. Though few details are known of the appearance, the studio revealed the warrioress will come down from Asgard in the season's 15th episode "with a very specific mission." Jaimie Alexander makes for the first actual super-powered figure from the Marvel Cinematic Universe to appear on the ABC series, Sif having emerged as a clear fan favorite.
Of course, we won't bother to ask why Alexander's appearance was held for the series 15th episode, considering 'Agents'' earlier-touted tie-in episode to 'Thor: The Dark World' in "The Well" only brought in Peter MacNicol as a more lowly Asgardian. Perhaps Lady Sif was a bit busy with more galactic business in the aftermath of 'The Dark World.'
The return of 'Agents of S.H.I.E.L.D.' on February 4 will also see Marvel magnate Stan Lee putting in his obligatory cameo, while ABC executives have also confirmed we'll learn the identity of "The Clairvoyant" before the season's end, but what say you? Did 'Agents of S.H.I.E.L.D.' make the perfect choice for its first major superhero cameo? What would you like to see from Jaimie Alexander's upcoming guest spot? Watch the latest preview below, and give us your thoughts in the comments!