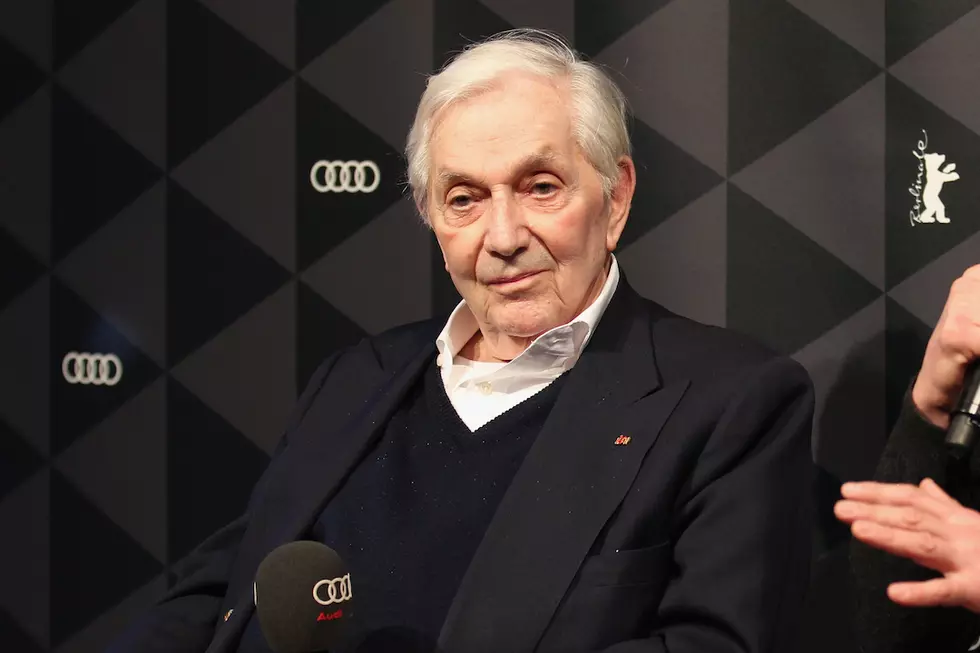 Ken Adam, Production Designer Behind Bond and 'Dr. Strangelove,' Dies at 95
Gisela Schober, Getty Images
Sir Kenneth Adam, the celebrated production designer responsible for the iconic sets from the James Bond franchise, Dr. Strangelove, and a host of other fine films, has died. He passed away last night in his London home following a brief stay in the hospital. He was 95 year old.
Adam's singular eye for design kept him in high demand over the course of a career that spanned decades, bringing him to multiple collaborations with Stanley Kubrick and an extended job drawing up the look of the James Bond franchise's most iconic films. Adam envisioned the inner layout of Fort Knox, the tricked-out Aston Martin, the volcanic lair of You Only Live Twice, and the staggering supertanker set for The Spy Who Loved Me, which was constructed on the largest soundstage on the planet at the time.
Adam lent his talents to Chitty Chitty Bang Bang, outlining designs for the famed magic car, and worked as recently as the '90s on the Gothic grandeur of Addams Family Values and the elaborate period architecture of The Madness of King George. His magnum opus, however, was the hushed power of the halo-lit War Room (where there's no fighting allowed) in Dr. Strangelove, the room where America designs a new global apocalypse.
Adam's career was marked by some major film-industry milestones, including two Academy Award wins (Best Art Direction in 1975 for Barry Lyndon, then again in 1994 for The Madness of King George), the honor of selection as a jury member at the Cannes and Berlin film festivals, and an exhibit at London's world-renowned Victoria and Albert Museum. Adam was the best of the best in his highly specified field, unparalleled in his ability to transport audiences and conjure emotion through image. His indelible imprint on the Bond films could be legacy enough, but he did more than that. Adam's gorgeous sets proved that beauty in a film begins before the camera is even present.