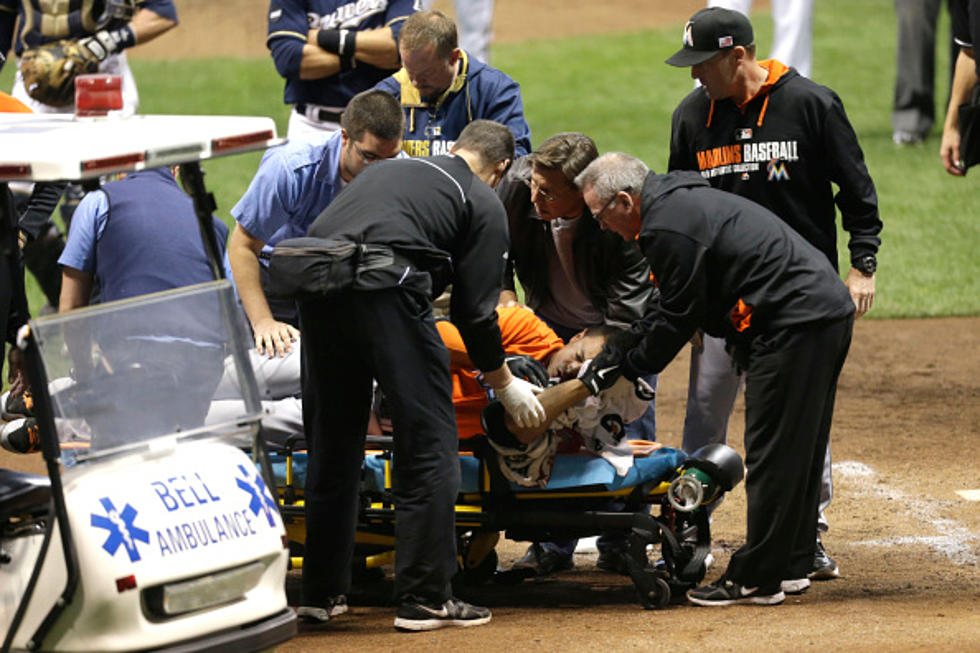 Giancarlo Stanton Updates His Recovery With Gruesome Picture
(Photo by Mike McGinnis/Getty Images)
Miami Marlins slugger Giancarlo Stanton suffered a horrific injury last week when he was struck in the face by a fastball. The pitch from Milwaukee's Mike Fiers hit Stanton directly in the cheek, causing multiple facial fractures, dental damage and a cheek laceration that required stitches.
The following day, Stanton thanked everyone for support through his Twitter account:
Five days later, the 24-year-old was back on social media to show the progress he has made since suffering the injury. There's still plenty of swelling on the left side of his face, but he looks significantly better in just a matter of days.

We hope Stanton can rebound from the injury and make a full recovery. He is one of the best players in baseball and part of the sport's bright future.