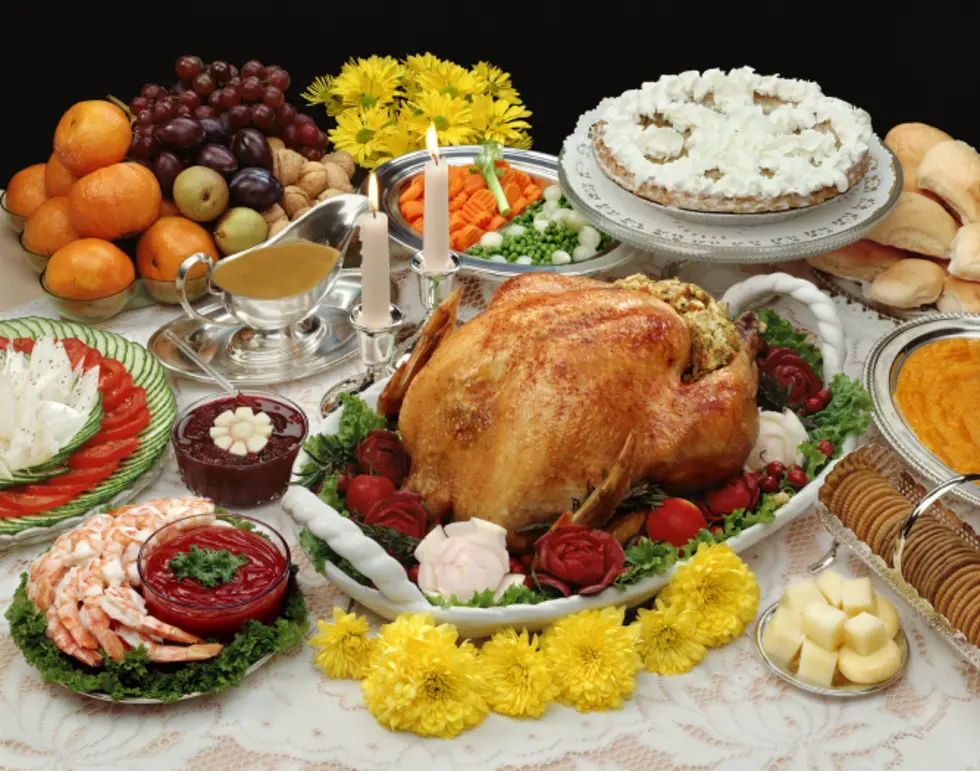 Your Ultimate Thanksgiving Travel Guide 2018
Jack Puccio
AAA projects 54.3 million Americans will journey 50 miles or more away from home this Thanksgiving, a 4.8 percent increase over last year.  The 2018 holiday weekend will see the highest Thanksgiving travel volume in more than a dozen years (since 2005), with 2.5 million more people taking to the nation's roads, skies, rails and waterways compared with last year.
For the 48.5 million Americans planning a Thanksgiving road trip, INRIX, a global mobility analytics company, predicts travel times in the most congested cities in the U.S. could see much heavier than normal congestion.
"The thriving economy is giving travelers a lot to be thankful for this year," says Jim Lehman, president of AAA East Central.  "Two-and-a-half million more Americans will have the chance this year to create new lasting memories with their families and friends, which is very exciting to see."
The Thanksgiving holiday period is defined as Wednesday, November 21 to Sunday, November 25.
Weather Forecast in the Tri-State
Thanksgiving Highlights include:
Thanksgiving holiday travelers will total 3.15 million, an increase of 4.8% from the 3 million in 2017.
3 million will travel by automobile, up 4.8% from last year's 2.87 million.
101,000 people will fly to their destinations, up 4.7% from last year's 96,000.
Drivers Beware of Thanksgiving's Congestion
Based on historical and recent travel trends, INRIX and AAA predicts drivers will experience the greatest amount of congestion nationwide Thanksgiving week during the early evening commute period, with travel times starting to increase on Monday.
In most cases, the best days to travel will be on Thanksgiving Day, Friday or Saturday.  Drivers should expect increased travel times on Sunday as most holiday travelers will be making their way home after the long weekend.
Higher Gas Prices Not Keeping Holiday Travelers Home
Motorists can expect to pay the highest Thanksgiving gas prices in four years, with a national average of $2.745 as of November 7, 21 cents more than a year ago. (Today's gas prices can be found at [gasprices.aaa.com]gasprices.aaa.com.)
Best Times to Fly and Book Thanksgiving Flights
An analysis of AAA's national flight booking data from the last three years revealed that the Tuesday and Wednesday prior to Thanksgiving are usually the most popular air travel days across the country and have the highest average price per roundtrip ticket.  Meanwhile, Thanksgiving Day consistently has the lowest average price per ticket and is the lightest travel day.  Travelers looking to save money this holiday season can fly the morning of the holiday and arrive just in time for Thanksgiving dinner. See local flights  here.
Car Rental Costs Fall, Hotel Prices Mixed
Travelers can expect to save on car rentals this Thanksgiving holiday season. At $63, the national average daily rate is 10 percent less than last year, according to AAA's Leisure Travel Index.  Travelers can also save on AAA Three Diamond hotels, with an average nightly rate of $166, a decline of six percent compared to last year.  Conversely, the average rate for AAA Two Diamond hotels has increased six percent with an average nightly cost of $124.
Top 10 Thanksgiving Destinations
Many travelers will seek iconic American cities, theme parks and other warm-weather destinations this Thanksgiving.  Orlando, New York City and Anaheim top this year's top 10 holiday destinations based on AAA's national online and travel agency air and tour bookings.  Punta Cana, Dallas/Fort Worth, and Miami are all gaining popularity as holiday spots compared with last year.
Orlando, Florida
New York, New York
Anaheim, California
Punta Cana, Dominican Republic
Las Vegas, Nevada
Cancun, Mexico
Dallas/Fort Worth, Texas
Honolulu, Hawaii
Washington, DC
Miami, Florida
AAA to Rescue Nearly 360,000 Motorists
AAA expects to rescue nearly 360,000 motorists at the roadside this Thanksgiving. Dead batteries, lockouts and flat tires will be the leading reasons AAA members will experience car trouble. AAA recommends motorists take their vehicle to a trusted repair facility to perform any needed maintenance before heading out. Oil changes, fluid level checks, battery tests and tire inspections go a long way toward reducing the chances of a breakdown.
About the survey: AAA's projections are based on economic forecasting and research by IHS Markit.  The London-based business information provider teamed with AAA in 2009 to jointly analyze travel trends during major holidays.  AAA has been reporting on holiday travel trends for more than two decades.  The complete AAA/IHS Markit 2018 Thanksgiving holiday travel forecast is available here.
About INRIX: INRIX is the global leader in connected car services and transportation analytics. Leveraging big data and the cloud, INRIX delivers comprehensive services and solutions to help move people, cities and businesses forward. Our partners are automakers, governments, mobile operators, developers, advertisers, as well as enterprises large and small. Learn more at INRIX.com.
-Lynda Lambert, Safety Advisor & Media Spokesperson