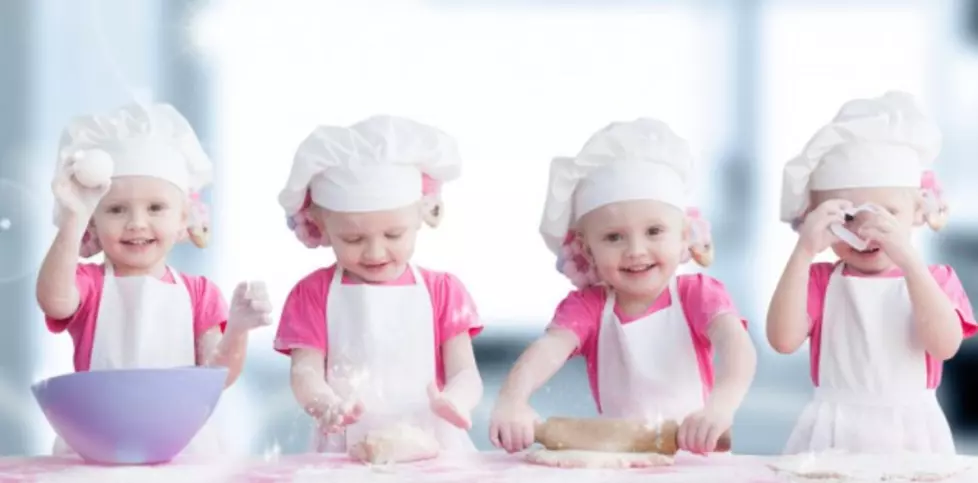 5 Creative Themes for Your Child's Sleepover
istock
Slumber parties have incredible potential for chaos, with the combination of sleepy kids, liquids moments before bedtime, and shovelfuls of junk food. Adequate planning will ensure less stress for you and more fun for your children. These themes are sure to keep everyone happy and entertained until bedtime, if that ever happens.
This theme works for just about any age, for boys and girls. A giant bowl of smores-style trail mix with chocolate, graham cracker pieces and marshmallows, a pot full of cheese fondue, and steaming mugs of hot chocolate will remind everyone of the great outdoors without any of the hassle.
You can build a tent with a sheet draped over a clothesline or chairs and fill it with comfy pillows, and hanging twinkly LED lights can simulate the night sky. For activities, everyone can take turns telling "scary" stories, and playing group games like telephone or hide-and-seek.
A spa party probably won't fly for all kids, but there are few little girls who can resist getting to play with nail polish. Fresh fruit, ultra-pink cupcakes or cookies, and sweet smoothies are the perfect treats for a girls' night in.
Aside from going nuts with a huge assortment of nail polishes, partygoers can decorate their own sleep masks, make their own body lotion, facial masks or lip gloss, and watch their favorite girly movies, like The Princess Diaries or Tangled.
This is a great theme for smaller invite lists. After decorating aprons and chef hats, everyone can make his or her own mini pizza. The kids will love watching you pull their creation out of the oven, and they'll especially love eating it. Everyone can also pitch in to make cookies, and pancakes with fruit and whipped cream toppings for breakfast in the morning.
Just be sure to keep knives out of reach, and ask the kids to wash their hands! It's never too early to learn kitchen safety.
For busy parents on a budget, this is a relatively inexpensive and easy theme to pull off. You can include the list of movies planned for the night on the invitations so parents can decide ahead of time if they're okay with the content. Party goers can show up dressed as their favorite movie characters, and vote for best costume at the end of the night.
For snacks, you can't beat air- or stove-popped popcorn, soda, and pretzels. A series of movies like Harry Potter or the latest Disney movies will keep everybody entertained into the wee hours of the night.
There's no need to buy an expensive machine with all the karaoke videos available on Youtube. You can play DJ by hooking up your computer or tablet to a TV. Easily set up a stage with curtains and lights around a backdrop on the wall that your child can paint.
Make sure there's plenty of room to dance in front of the stage, and throw in glow sticks, balloons and a strobe light for crazy fun. With all the physical activity going on, you may want to stick to stain-proof treats like Sprite and potato chips.
Fair warning: with all this fun going on, there probably won't be much sleep at your kid's sleepover.