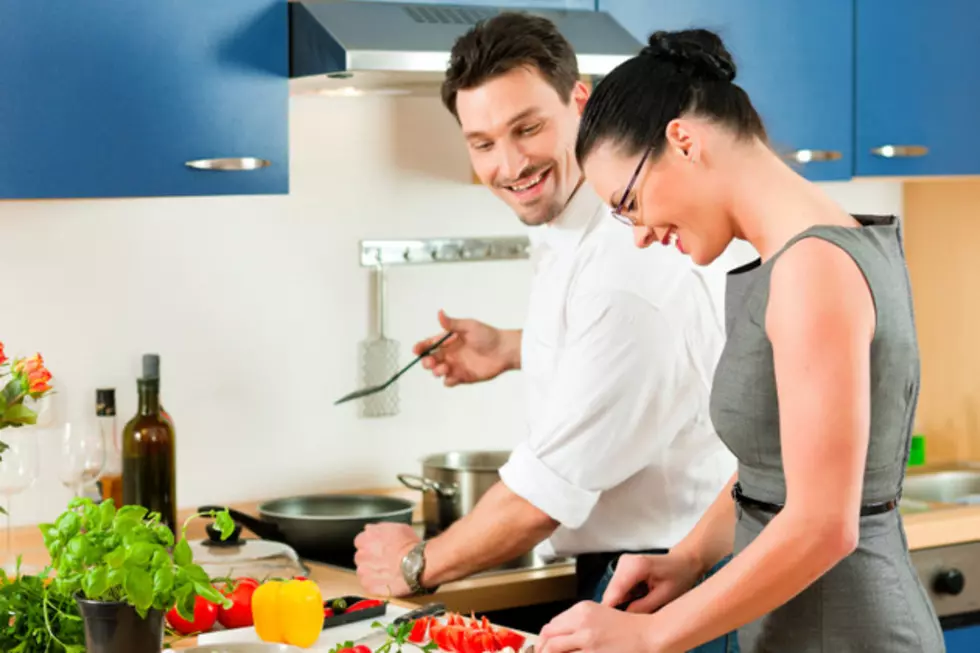 4 Exciting & Unique Valentine's Gift Ideas in Evansville
kzenon
Forgo the flowers, chocolates and singing telegrams and try something new this year for Valentine's Day.
Now, while I will admit that I was over the moon when Shawn sent me flowers last year - we had only been dating a short time and it was our first Valentine's Day together. He also cooked a wonderful dinner of steak & crab legs for me too! Ordinarily, I am not a fan of the traditional flowers and chocolates for Valentine's Day. Let's be honest. The inflation on flowers for Cupid's big day is ridiculous and they are still going to die in 3 days anyway. So why not try something a little different this Valentine's Day? I love experiences! What could be better than making memories with the love of your life? Here are a few ideas:
Cooking Classes
They say that the way to a man's (or woman's) heart is through his (her) stomach. Why not take a cooking class together and learn how to really please his taste buds? Thyme in the Kitchen on Franklin Street offers classes for several different types of cuisine and pairings. Bond over the process of learning to make the meal and then feed each other when you get home!
Soap Making Classes
While we're learning new things and working together as a team, why not sign yourself and your love up for a soap making class at Sixth Street Soapery? You'll leave with about a pound and a half of cold-processed soap that will be perfect for a romantic soak in the tub together when you get home!
Weekend Getaway
Who doesn't love a quick getaway? Don't feel like making a drive? Stay locally! Book a room at the Tropicana or the Le Merigot. Better yet, book a suite, order room service and spent the weekend under the covers with your sweetheart!!!
Couples Massage
Book a massage for you and your love at any number of local spas & salons. I think doing things together as a couple are super romantic.
Regardless of what you do for your significant other, just make sure that your intention is to show them that you love them... and then be sure you show them every day!
SUBSCRIBE TO OUR YOUTUBE CHANNEL