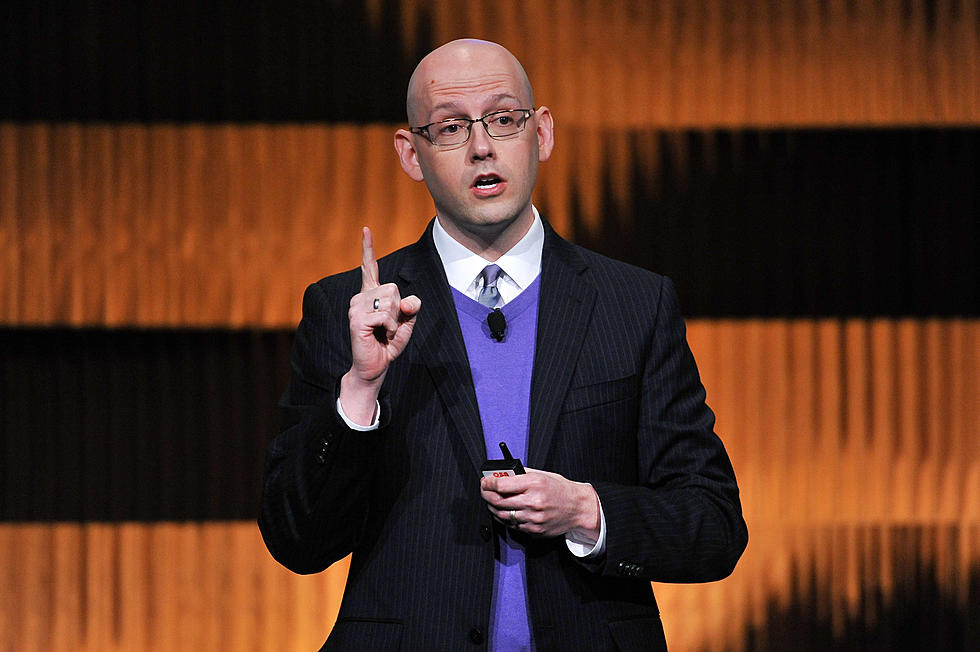 How to Meet Bestselling Author, Brad Meltzer, at Evansville Public Library Event
Getty Images
The Evansville Vanderburgh Public Library (EVPL) is excited (and rightfully so) to welcome Brad Meltzer to town. Brad has been labeled "America's Historian" and one of "Hollywood's 25 Most Powerful Authors," and if that's not enough credibility, he is also a #1 New York Times bestseller. You see what I'm talking about, right? He's kind of a big deal.
More About This Talented Author
Brad Meltzer isn't just a great fiction writer, he has published non-fiction and children's books, along with being on TV. It seems like he can do it all. The EVPL press release had this say…
His works have explored various genres such as political thriller, legal thriller, and conspiracy fiction. Additionally, he has also created superhero fiction for DC Comics and a collection of short biographies about notable figures for young readers. He is also the host of History Channel's Brad Meltzer's Lost History and Brad Meltzer's Decoded.
Why is He Coming to Evansville?
Brad Meltzer is being brought in by the EVPL to close out the 2023 SPEAK: An Explorative Lecture Series. Brad will discuss his works and research at a special event on Thursday, September 21 at 7:00 pm in the Old National Events Plaza Ballroom. A VIP reception will be held before Brad's lecture, from 5:30pm-6:30pm in the Browning Rooms at EVPL Central. Guests will have the opportunity to meet Brad and receive VIP seating for his presentation. Purchase your VIP reception tickets here.
More About the EVPL SPEAK Series
SPEAK is a lecture and discussion series that aims to bring in authors, thought leaders, and speakers each year. Through the SPEAK initiative, EVPL hopes to further our vision of communities united through shared exploration and understanding by supporting and encouraging conversation. Empathy and compassion are grown through words, whether spoken or written. SPEAK encourages our community to speak up and speak together. (Courtesy of evpl.org)
The Worst Movie Adaptations of Great Comic Books
These comic-book movies aren't just bad. They all took classic comic book stories and turned them into junk.
Check Out the New Willard Library Ghost Cams
Willard Library has brought back their infamous Grey Lady ghost cams, and now the hunt to catch her on camera is officially on!