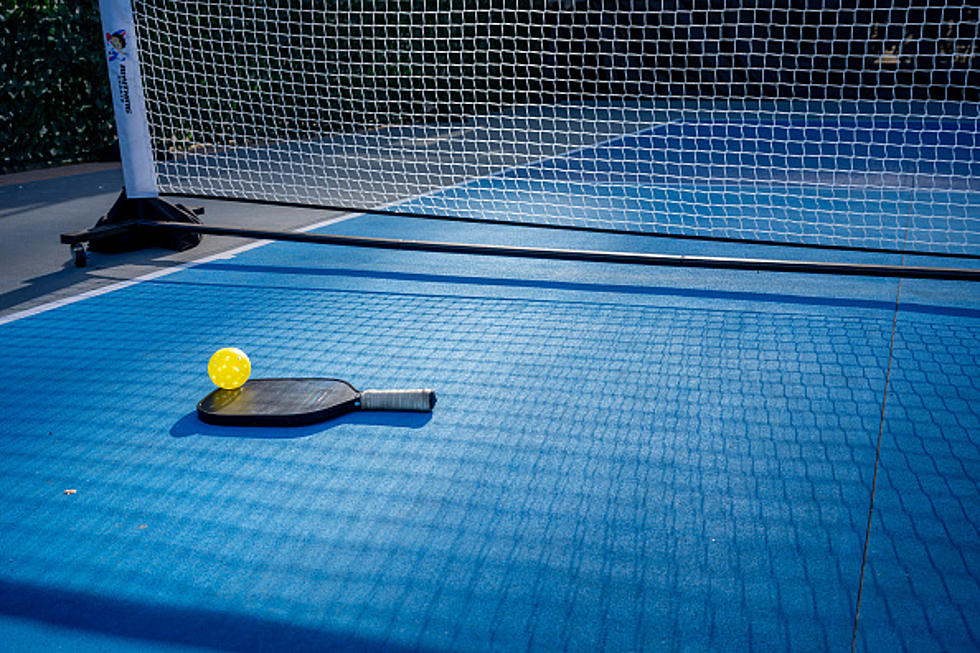 Kentucky Ranked One of the Worst States to Play Pickleball
Brandon Bell/Getty Images
There's no doubt that the fastest growing sport in the country is pickleball and that's certainly the case here in Kentucky. However, a new survey reveals that Kentucky's actually one of the worst states in the country to try to play the sport. In fact, we've been crowned the third worst state for pickleball in the entire United States. Here's why!
The Pickleball Union conducted research across the fifty states and considered various factors like interest in the sport, the quality of outdoor weather and playing conditions, and, maybe most importantly, the availability of both outdoor and indoor courts. Court availability seems to be the single biggest challenge that enthusiasts here in Kentucky face.
I haven't paid close attention to the situation in other parts of the Commonwealth, but I have talked to various friends that play locally here in Owensboro/Daviess County. While there certainly have been attempts to accommodate pickleball players and the growing interest in the sport, there's no doubt that the demand for courts is greatly outweighing the supply of them. For instance, the lone tennis court at York Park in Owensboro has been converted into four pickleball courts. On a sunny day, the demand for access to those courts is insane. The park is a virtual sea of pickleball players sitting in bag chairs awaiting their turn to play.
As mentioned, that Pickleball Union study considered a variety of factors that also included monthly searches for related terms against the size of the population, the number of courts available to the avid to casual player, the amount of annual precipitation in each location and more. Each state was then assigned a baseline score between 1 and 100. Kentucky scored an abysmal 30.2. The only states that scored worse than Kentucky on the index were Mississippi with a 26.4 and Louisiana with a 25.3. Yes, Louisiana has been named the absolute worst state for pickleball.
In case you're interested, the single best state for pickleball in the U.S. is Arizona, which scored a whopping 74.6 on the scale. The Top 5 also included Utah, Colorado, Hawaii and Wyoming.
According to the Sports & Fitness Industry Association, there are currently over 4.8 million pickleball players in the country and that number is growing, rapidly, by the day.
LOOK: 50 images of winning moments from sports history
Sometimes images are the best way to honor the figures we've lost. When tragedy swiftly reminds us that sports are far from the most consequential thing in life, we can still look back on an athlete's winning moment that felt larger than life, remaining grateful for their sacrifice on the court and bringing joy to millions.
Read on to explore the full collection of 50 images Stacker compiled showcasing various iconic winning moments in sports history. Covering achievements from a multitude of sports, these images represent stunning personal achievements, team championships, and athletic perseverance.
Gallery Credit: Peter Richman