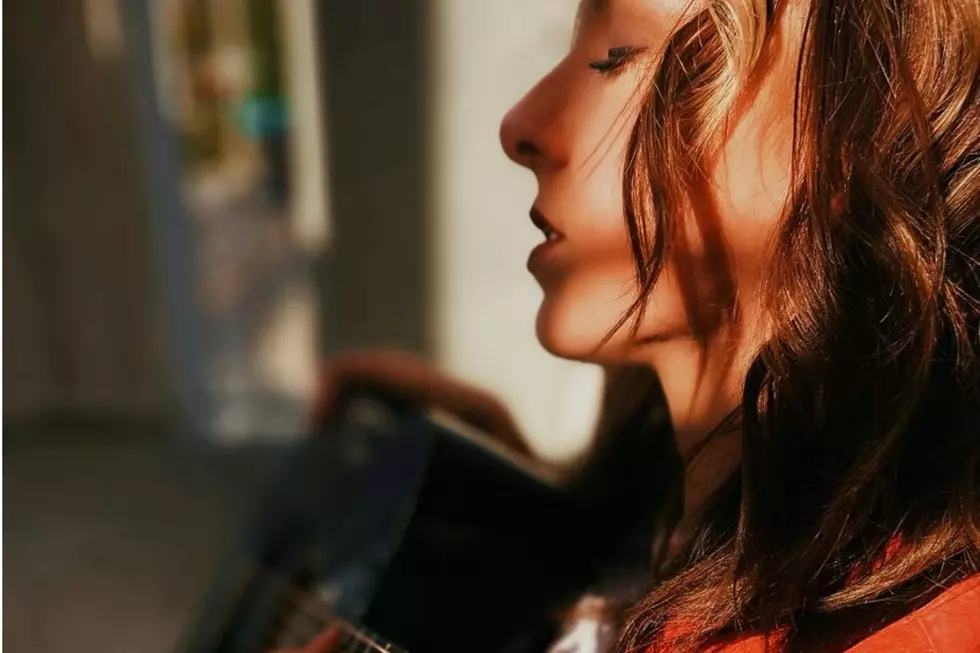 Southern Indiana Country Singer Kenna Elpers Teases Rocking New Song on TikTok
Kenna Elpers
Evansville native, and singer-songwriter, Kenna Elpers is mad. Mad at her significant other, and mad at herself for staying with him. At least that's what it sounds like in the clip of a new song she recently shared on TikTok.
If you don't know Kenna, allow me to introduce you. Born and raised in Evansville, Kenna dreamed of being a country singer-songwriter since the age of three and has been working toward that dream ever since. Like all aspiring singer-songwriters, she played anywhere and everywhere she could in and around Evansville while also being a high school student. Eventually, she built a name for herself and was given the privilege of singing the National Anthem at Lucas Oil Stadium and Gainbridge Fieldhouse in Indianapolis, as well as performing during events at Busch Stadium in St. Louis, and opening for familiar names such as Craig Campbell, Jameson Rodgers, and Maddie and Tae.
These days, the almost 20-year-old splits her time between Murfreesboro, Tennessee studying music and music business as a student at Middle Tennessee State, and Nashville, where she collaborates with other singer-songwriters to make her dream a reality.
Hear a Sample of Kenna Elpers' New Song, "Whiskey'd Me Away"
Like most of us, Kenna uses her social media channels as a way to keep her followers up to date on what's going on in her life, whether that's an upcoming performance, or to share new music she's working on like she did on Monday on TikTok.
The video opens with Kenna sitting in the driver's seat of her car saying she had just received the finished product from the studio before sharing a clip while she mouths the words and bounces along to the beat. Take a look (and listen).
The song certainly leans a little heavier on the rock side of things than it does country, but there are definitely some country music elements in it. Plus, shows off her growth and range as a singer as she belts out each line.
The style and story of the song are similar to the last single she released at the end of 2022, "New Me," which also leans more into the world of rock.
I don't know where Angry Kenna came from, but I dig it.
You can see more from Kenna on her TikTok channel, and find out about upcoming shows on her website.
[Source: Kenna Elpers on TikTok]
35 Songs That Prove Country and Rock Music Go Hand in Hand
With Dolly Parton's recent induction into the Rock & Roll Hall of Fame, the country and rock genres are closer than ever before — but she's far from the first country artist to venture into rock territory, or vice versa. Here are 35 songs that show just how great the musical crossover between country and rock can be.