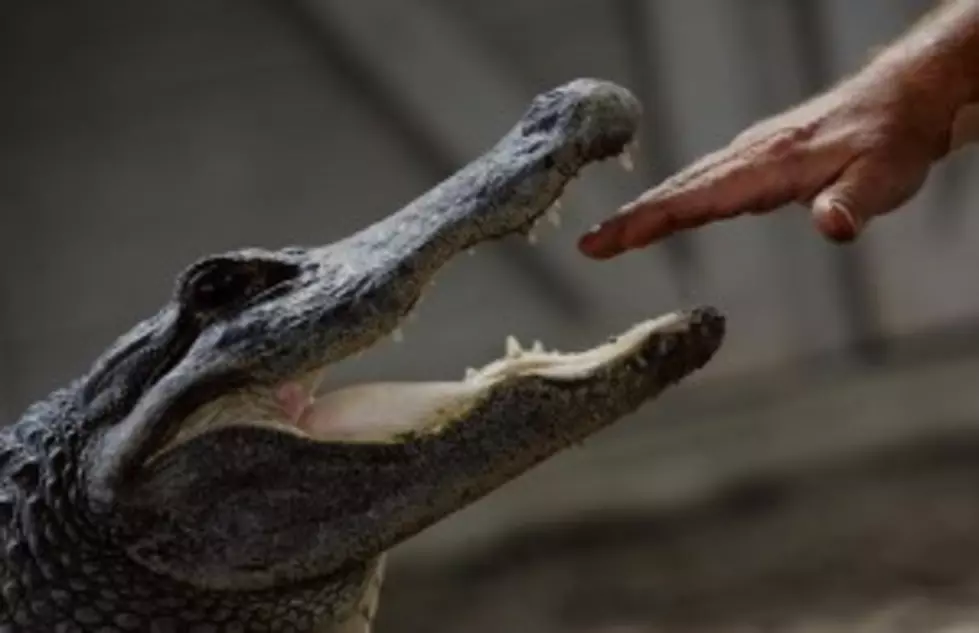 Alligator Vandalizes Florida Cop Car
Law enforcement officials are trained to deal with most scenarios. But an alligator attacking a police car? That's a different story.
According to reports, a rascally 10-foot alligator took a bite out of an Alachua County sheriff deputy's vehicle in Florida. The creature was reportedly spotted attacking the patrol car near a country club in Gainesville. The deputy watched the carnage as he waited for an alligator trapper to show up. Naturally, the car's front bumper was heavily damaged.
Under the state's "nuisance gator policy," the assailant was put down. The policy allows the trapper to keep the gator's hide and meat.