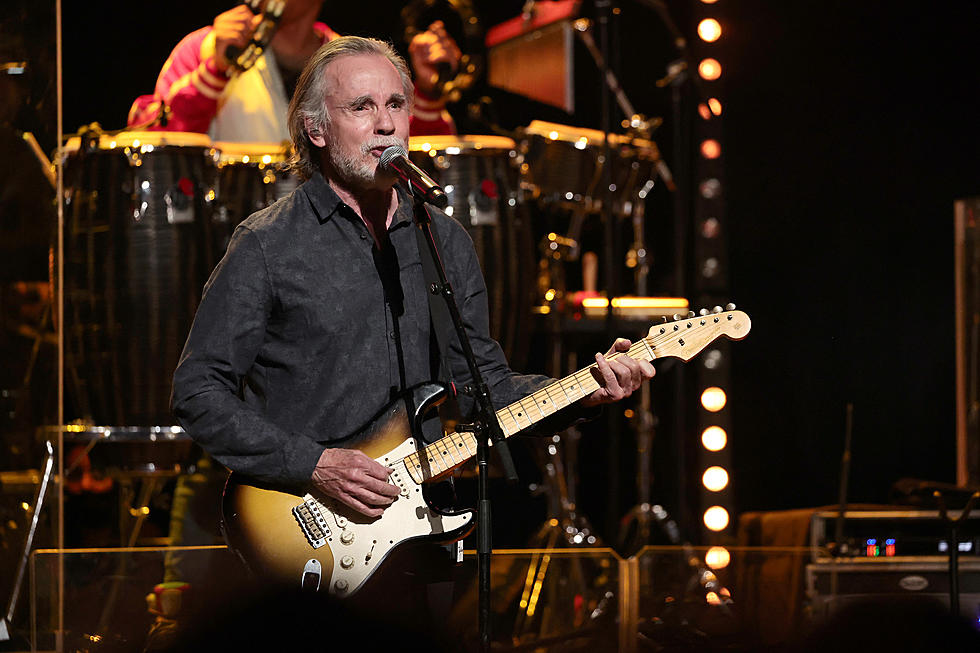 Here's How to Win Tickets to See Jackson Browne in Concert in Evansville
Getty Images for LOVE ROCKS NYC/
Jackson Browne has been making music for over 50 years, releasing hit after hit along the way - songs like "Somebody's Baby," "Running on Empty," Doctor My Eyes," and "Tender is the Night." Browne has sold nearly 20 million albums during his career - he is a member of the Rock and Roll Hall of Fame and the Songwriters Hall of Fame. Mr. Browne is touring in 2023 and he's coming to Evansville. When you get the chance to see an artist with a resume like his, you better take advantage of it.
Jackson Browne in Evansville
The acclaimed singer-songwriter performs at The Victory Theatre in downtown Evansville on Friday, June 16, at 7:30pm. Tickets to see Jackson Browne go on sale on Friday, March 25, at 10am at the Ford Center box office or at Tickemaster.com. You have a chance to win tickets before they go on sale, too - keep scrolling to find out when and how.
Other Concert Dates in Our Area
Jackson Browne's tour is making several stops around this region, within driving distance of Evansville. If you aren't able to see him at The Victory Theatre, or if you just want to see him again and again, you can catch him in concert on the following dates:
June 10 – Louisville, KY @ The Louisville Palace Theatre
June 18 – Nashville, TN @ Grand Ole Opry
June 19 – Nashville, IN @ Brown County Music Center
Listen to Win Tickets
Do you want to see Jackson Browne in concert, but you don't want to buy tickets (at least, not yet)? Here's what you need to do. You need to listen each day this week to the MY Morning Show with Bobby & Liberty - around 8:45am to be more precise. Listen for us to give you the cue to call in and win a pair of tickets before they even go on sale. Pretty simple, right? And don't worry if you're not able to listen every day - just make sure you have our app and you have the "exclusive" notifications turned on. We'll send you an alert when it's time to call in and win.
Restaurants We Want to See in Evansville in 2023
We asked you on social media, and these are 20 of the top restaurants that you would like to see come to Evansville in 2023. It might be wishful thinking, or we could be putting it into existence. Only time will tell!