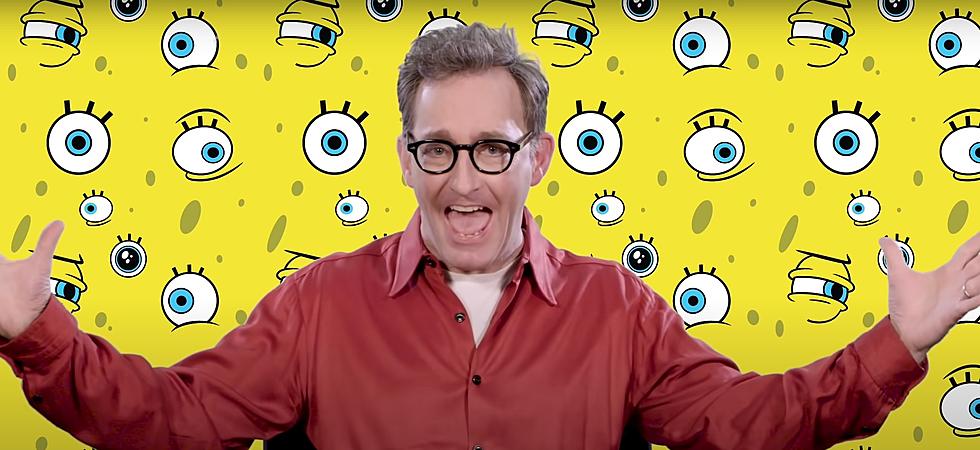 Meet Spongebob at Owensboro Comic & Toy Con!
Spongebob Squarepants Official/ Youtube
"Who lives in a pineapple under the sea?!" Everyone's favorite yellow sea sponge with boxy britches! The television show, Spongebob Squarepants has made a huge mark on pop culture and filled our living rooms with laughter since 1999 when it was first released on Nickelodeon.
My son, Rollins, is a HUGE fan.  He may not be able to tell me where he put his shoes , but he can tell you "Best Day Ever" is the first half of the 80th episode of season four.
This beloved cartoon about the importance of friendship and looking on the bright side of life follows Spongebob and his friends Patrick, Squidward, Mr. Krabs, and his pet snail Gary as they navigate adventures under the ocean in Bikini Bottom. Spongebob teaches by his happy-go-lucky example how to deal with negativity and awkward life situations.
One of my favorite episodes was  "Ripped Pants" from the show's first season.  Spongebob splits his shorts while lifting weights to impress his friends at the beach.  Playing off the embarrassment, he jokes about the predicament which immediately cracks everyone up. However, he takes the joking one step too far and instead of the laughter he craves, his friends end up mad at him.
Fans of Spongebob will have a chance to meet the comedic genius behind this iconic character right here in Owensboro!  Tom Kenny, the man behind the sponge, will be making an appearance at the upcoming Owensboro Comic & Toy Con at the Owensboro Convention Center.
Even if you aren't a Spongebob fan, I bet you have still heard his voice.  Kenny has brought to life so many amazing cartoon favorites such as Catdog, Heifer from Rocko's Modern Life, multiple characters in Powerpuff Girls, Ice King from Adventure Time, and more!
Spongebob Squarepants has won a plethora of awards including the coveted Emmy and most recently the 2023 Kid's Choice Award for favorite cartoon.  Inspiring toys, clothing, books, movies, memes, and even a Broadway musical, I think it's safe to say that this show has already been cemented in the history books.
So, go ahead and mark your calendars for October 7th & 8th, because you do not want to miss the chance to meet Spongebob!  Rollins is already counting down the days, and I'm pretty excited myself. We'll be there with shells on! See what I did there? I hope you'll join us! Check out their website for more info!
LOOK: 50 famous memes and what they mean
With the infinite number of memes scattered across the internet, it's hard to keep track. Just when you've grasped the meaning of one hilarious meme, it has already become old news and replaced by something equally as enigmatic. Online forums like Tumblr, Twitter, 4chan, and Reddit are responsible for a majority of meme infections, and with the constant posting and sharing, finding the source of an original meme is easier said than done. Stacker hunted through internet resources, pop culture publications, and databases like
Know Your Meme
to find 50 different memes and what they mean. While the almost self-replicating nature of these vague symbols can get exhausting, memes in their essence can also bring people closer together—as long as they have internet access.