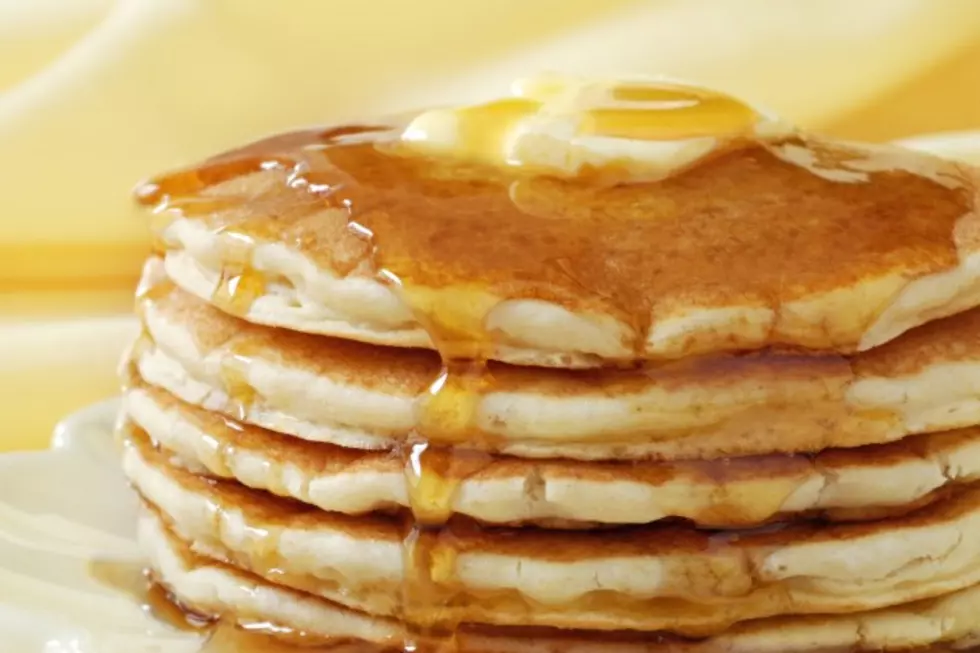 Get FREE Pancakes at IHOP on March 4th and Help a Great Cause
iStock
This is the ninth year consecutive year that IHOP is hosting National Pancake Day. And this is more than just a gesture of good will toward man - this is an effort to raise millions of dollars for charity.
So folks are invited to visit the IHOP and receive a FREE short stack of buttermilk pancakes. But in return, IHOP guests are encouraged to make a voluntary contribution to Children's Miracle Network Hospitals. IHOP hopes to raise $3 million this year, with a goal to bring the total amount of funds raised to nearly $16 million for Children's Miracle Network Hospitals and other local charities. You can even just donate online if you don't want to get out.
During last year's National Pancake Day, IHOP served 4.5 million pancakes and received nearly $3 million from generous patrons. If you were to stack 4.5 million pancakes, that stack would be nearly 13 miles high.
So please feel free to visit the Evansville IHOP located at 601 N. Burkhardt Road tomorrow, March 4th between 7am-10pm.